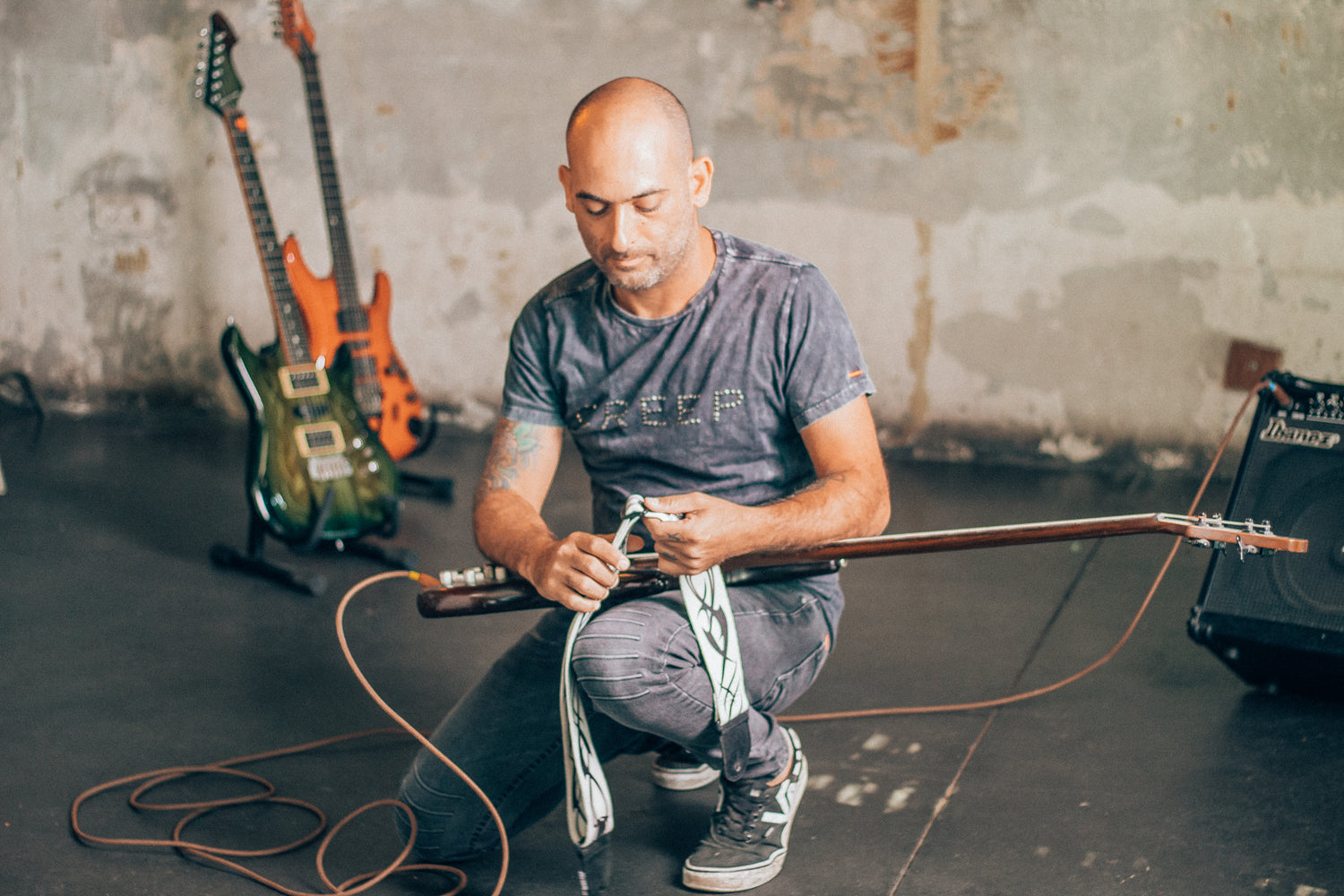 Made By Self Experience
John Amos , Born in 1980.
CEO and Founder
As a Guitarist / Bassist for the last two and a half decades, i played a lot of different styles and different guitars on stage, and never could find the perfect strap length for all riffs and solos... thats why DROP was born.
Some DROP Facts
Backed by a Shark On Shark Tank

DROP was first shown as a prototype on the Israeli Shark Tank Show and was backed by Oren Dubronsky.

Fits All Your Gear

DROP was designed to fit all your gear , all guitars , all straps and all strap locks perfectly!

Any Position You Need

the DROP Patented mechanism designed to get your guitar to any height with a simple easy push of a button. its also designed to hold the guitar weight for you so you can adjust it as if your guitar doesn't weight.